Made with love , for the celebration of love..velvety delight!!
The celebration of Valentine's day gets popular with every passing day .A day dedicated to your loved ones..that's how its been captioned ..so dedicating this post to my family and my dearest ones ..with loads of love 🙂
The best recipe to try out on Valentine's day are the Red Velvet cupcakes. Red velvet cupcakes are super moist cupcakes which are mostly dark red, bright red or red-brown in color. The red color is often with adding beetroots or food color.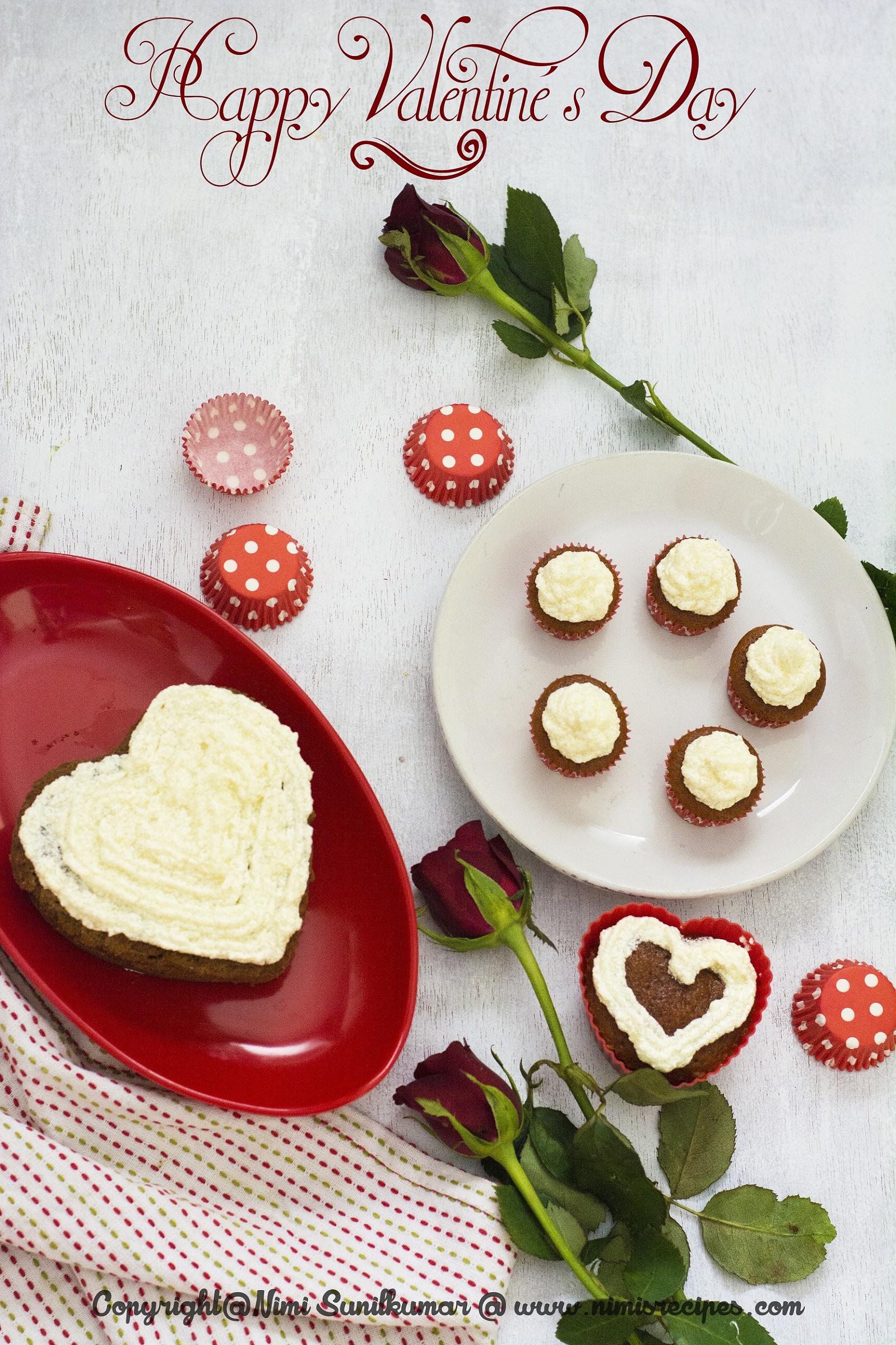 Red Velvet Cupcakes
2015-11-29 22:24:39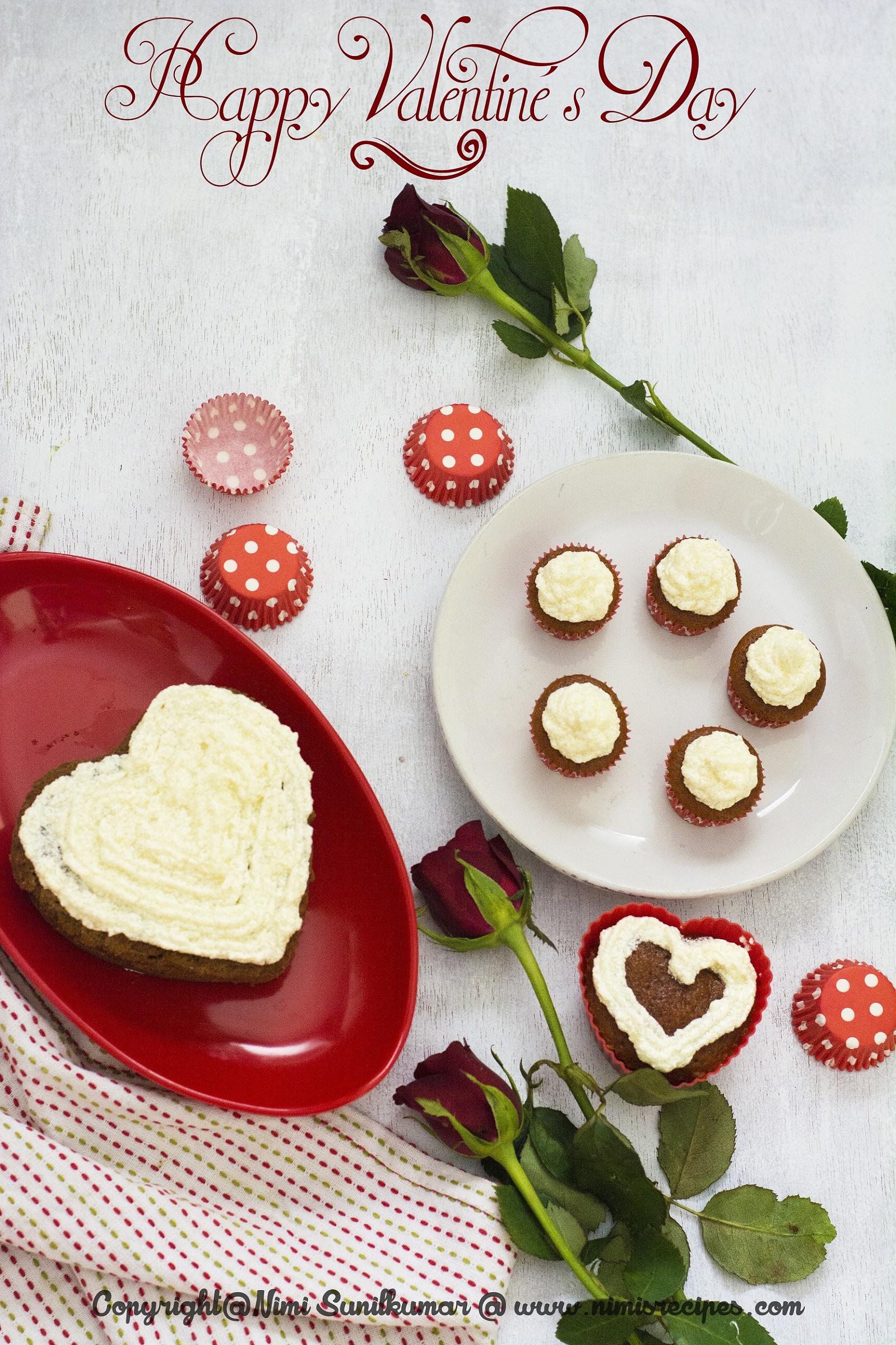 Nutrition Facts
Amount Per Serving
* Percent Daily Values are based on a 2,000 calorie diet. Your Daily Values may be higher or lower depending on your calorie needs.
Ingredients
1 ½ cup flour
1 cup sugar
1 tbsp cocoa powder
¼ tsp salt
1 large egg
½ cup oil
½ tsp baking soda
½ tsp vinegar
¾ cup buttermilk
1 teaspoon of vanilla essence
1 tsp of red food colour
Cream Cheese Frosting
1 cup cream cheese
½ cup butter
2 ½ cup icing sugar, sifted
1 tsp of vanilla essence
Instructions
 Preheat oven to 180 degree C.
 Line pans with cupcake liners.
 Whisk flour, sugar, cocoa and salt set aside.
 In a mixing bowl beat egg, oil, buttermilk , red food colour and vanilla essence.
 Fold in the flour mix without any lumps.
 In a small bowl mix baking soda and vinegar till the mix is bubbling, add it to batter
and mix.
 Pour the batter into cupcake liners bake for 15 mins or till a skewer inserted comes
out clean.
 Let it cool and top the cupcakes with cream cheese frosting.
Cream Cheese Frosting
 In a medium bowl add with electric mixer combine cream cheese and butter till
creamy.
 Mix vanilla &powdered sugar.
 Mix till everything is combined.
 Use frosting to frost the cupcakes.
Adapted from Nimi's Culinary Ventures
Adapted from Nimi's Culinary Ventures
Nimi's Culinary Ventures https://www.nimisrecipes.com/
A homemaker who fell head over heels in love with food -an award-winning cookbook author, food blogger, award-winning culinary demonstrator