Melt in the mouth ..Mixture !
In two days the holidays come to the winding stage and its back to normal .The temperature has been really hot in Thrissur ..I think its been almost the same in most parts of Kerala.Being accustomed to the Munnar climate , changing over to the tropical climate it was a bit difficult.But its nice to have a little rain although the heat doesnt come down very much .
Todays post is an Andhra style mixture with poha or beaten rice.A mixture that looks complicated but which is super simple to try and can be kept bottled for some time.I love this snack as its a wonderful melt in the mouth snacker with a very distinct taste.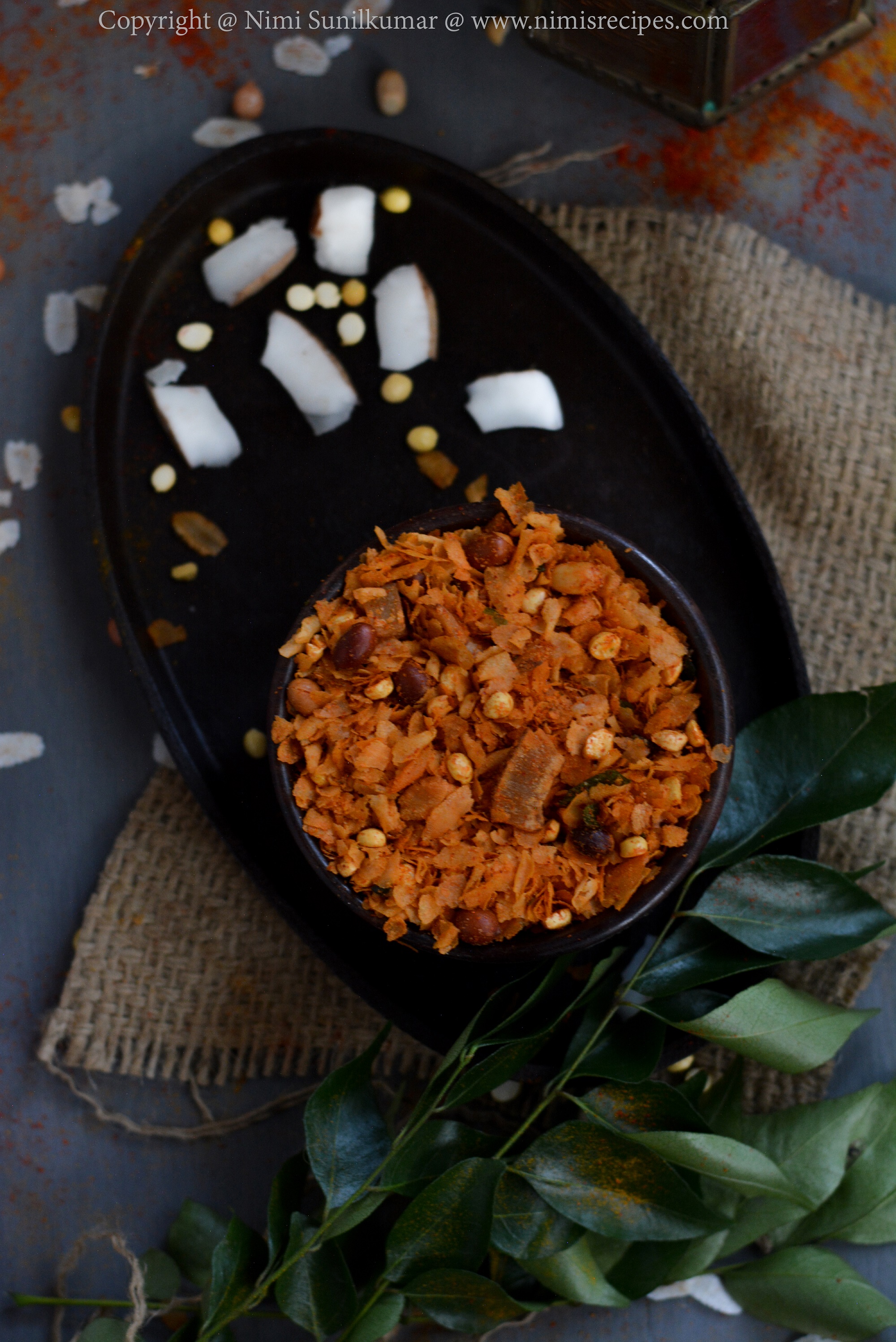 Poha/Aval Mixture
2015-11-29 11:18:33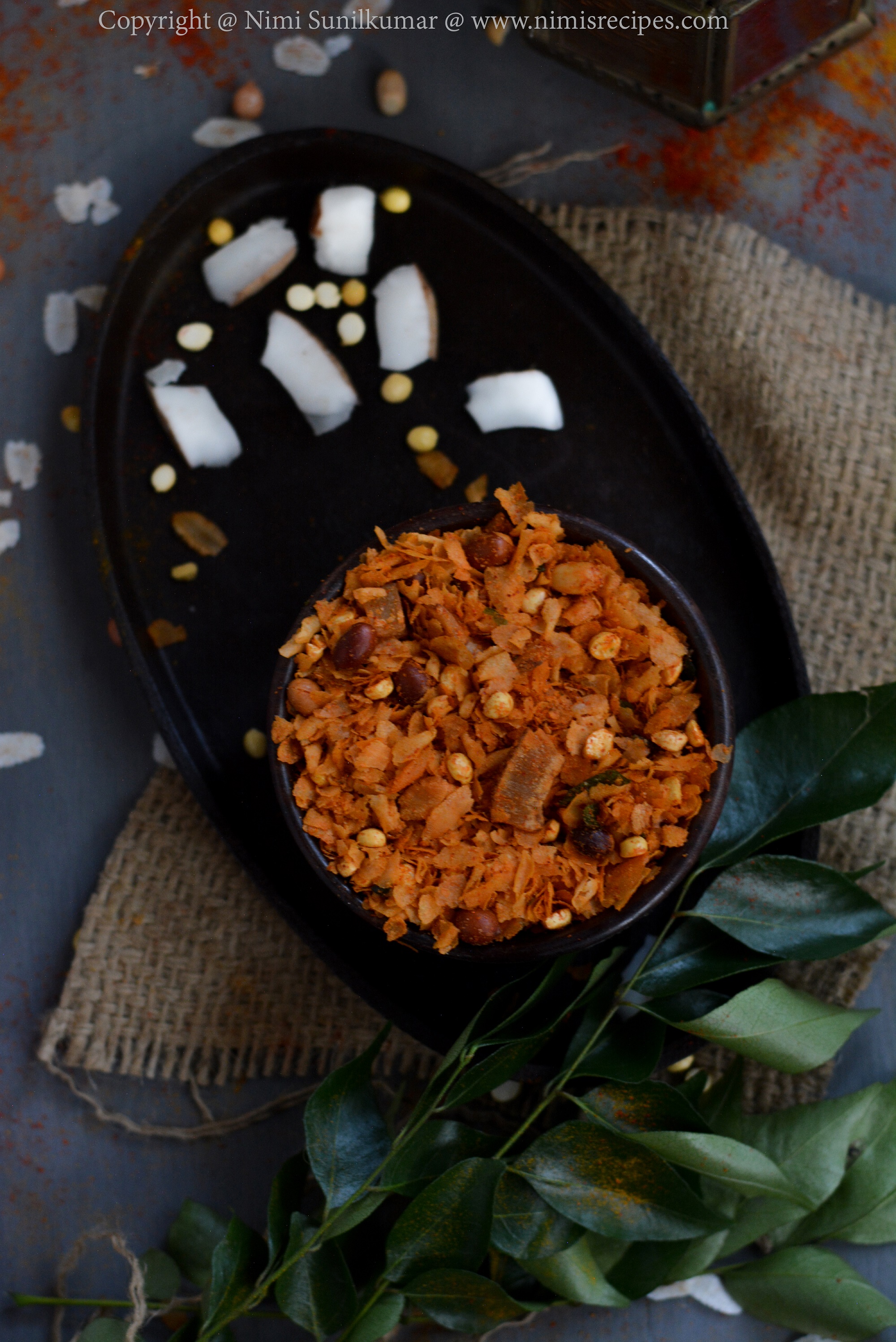 Nutrition Facts
Amount Per Serving
* Percent Daily Values are based on a 2,000 calorie diet. Your Daily Values may be higher or lower depending on your calorie needs.
Ingredients
500 gm thin white Poha (beaten rice flakes) dried in sunlight for 2hrs
1 cup of coconut chips
1 cup of peanuts
1 cup of fried gram
Salt to taste
2-3 tsp of chilli powder
1 ½ tsp of chaat masala
1 tsp of cumin powder
½ cup Curry leaves
Oil for frying
Instructions
 Fry the poha till it is crispy in a dry pan and separate.
 Fry and separate coconut chips, peanuts, fried gram and curry leaves in to a
colander so that the oil oozes out.
 Mix the fried ingredients and poha together, add in salt and mix.
 Mix in chilli powder, chaat masala, and cumin powder.
 Once cool store them in air tight containers.
Adapted from Nimi's Culinary Ventures
Adapted from Nimi's Culinary Ventures
Nimi's Culinary Ventures https://www.nimisrecipes.com/
A homemaker who fell head over heels in love with food -an award-winning cookbook author, food blogger, award-winning culinary demonstrator