Dash of red ..a dash of cherry tomatoes!!!
Its been for long that I have been trying to get my cherry tomato plant healthy and bloomin..but every year theres something or the other that pours water on my intentions.This year too something similar happened.The first saplings were accidentally pulled out by our gardener who was busy levelling out the grass.The second sapling pulled out by rodents and phew.. the third set planted ..washed out by untimely rains this year.So this year I have decided to be more contented on using the cherry tomatoes that my friend was kind enough to share with me …
The cherry tomatoes are very small varieties of tomatoes. These beauties are so pretty in sight and they are thought to have originated in Peru and Northern Chile. These variety of tomatoes are used more in salads , with pasta, the dried versions in breads..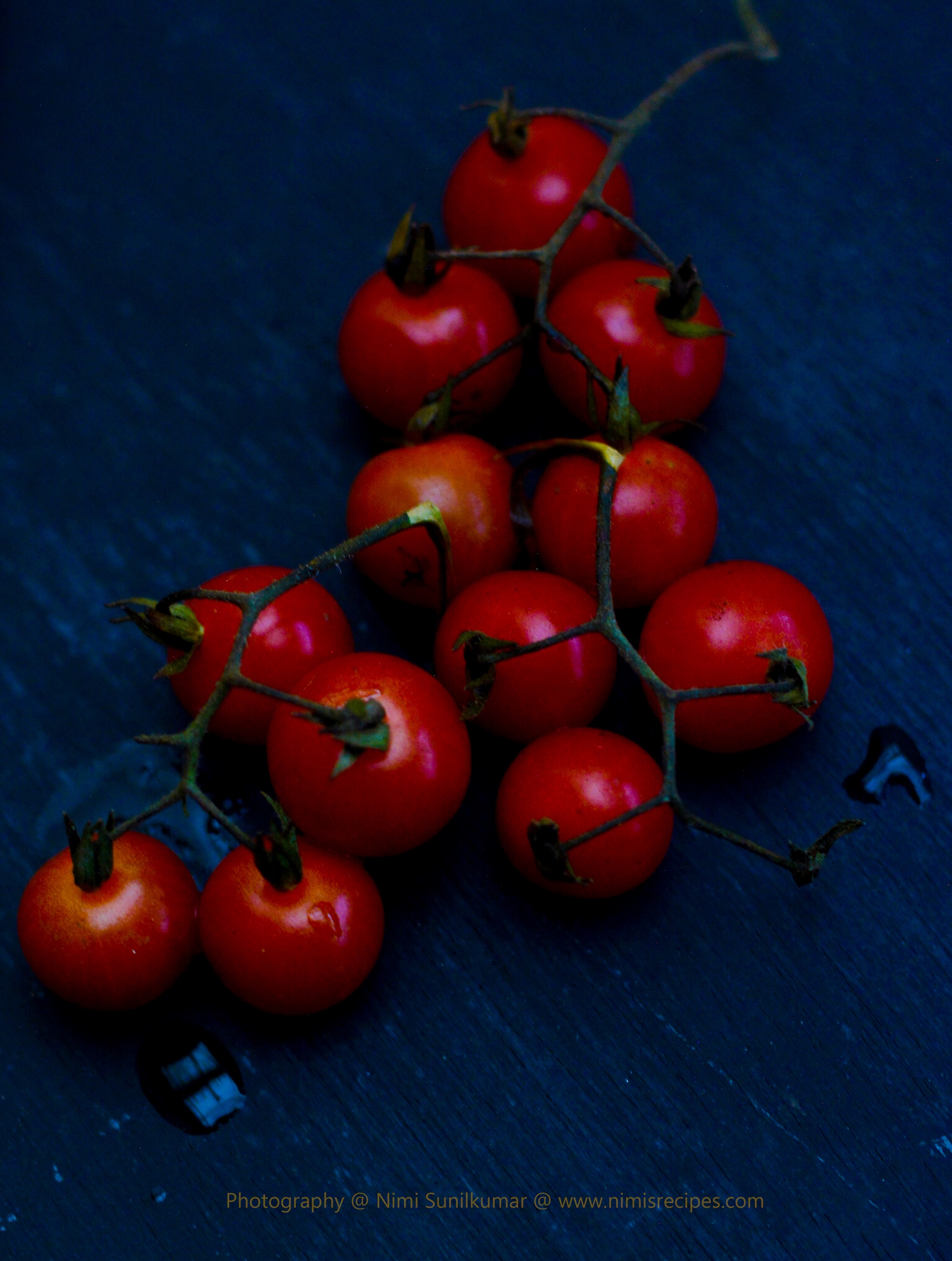 Pasta with cherry tomatoes
2015-11-28 14:53:34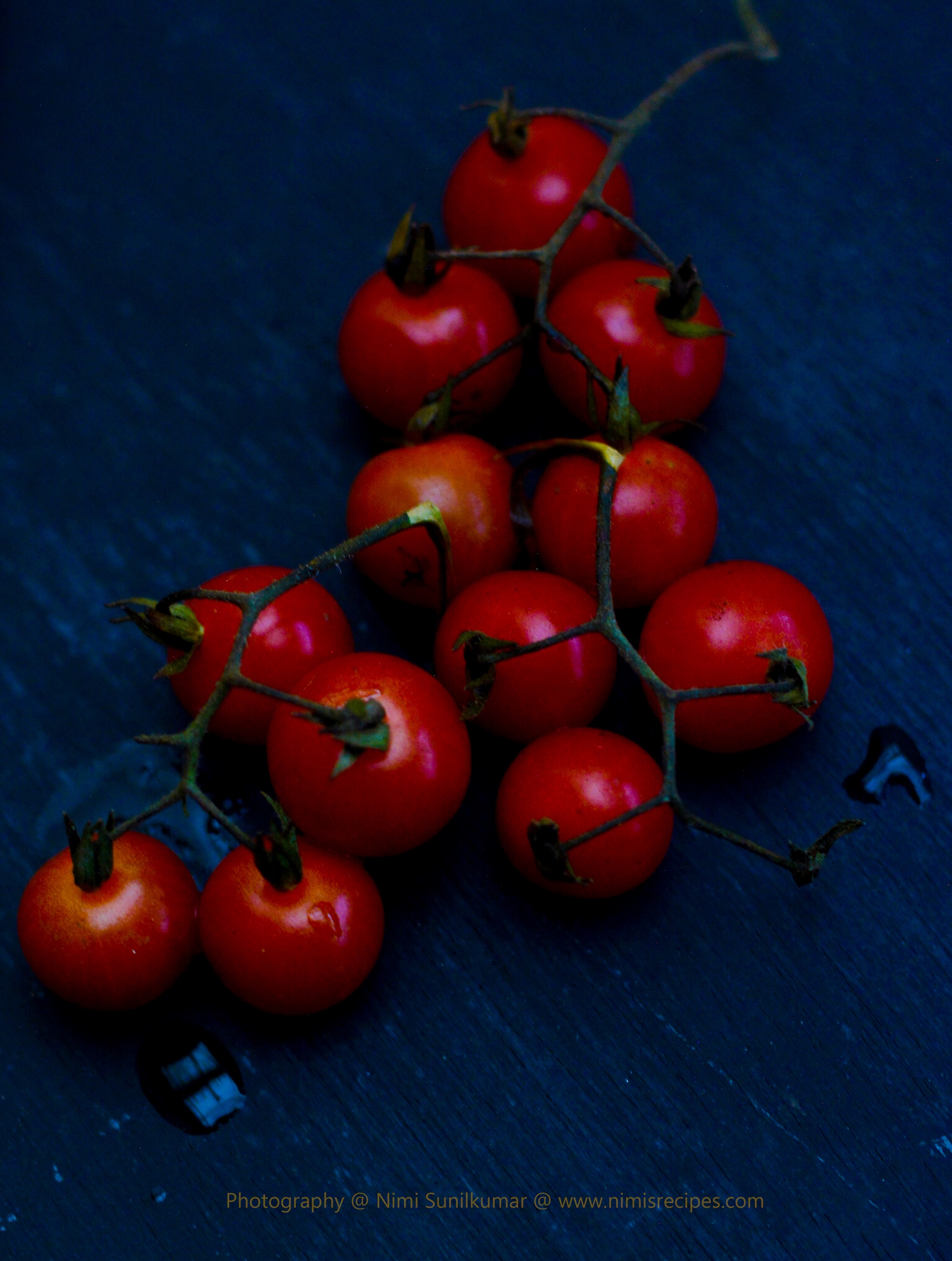 Nutrition Facts
Amount Per Serving
* Percent Daily Values are based on a 2,000 calorie diet. Your Daily Values may be higher or lower depending on your calorie needs.
Ingredients
1 cup of bow pasta/ any other type of pasta
1 cup of cherry tomatoes chopped in half
1 tbsp of olive oil
2 tbsp of oil
Salt to taste
2 tsp of chilli flakes
½ cup grated Mozzarella cheese
1 tsp of basil seasoning
1 tsp of thyme seasoning
2 onions finely chopped
Crushed pepper to taste
3 cloves of garlic chopped
Instructions
 Cook the pasta in boiling water with salt to taste and strain in a colander.
 Heat oil in a pan saute the chopped onions with garlic till transparent.
 Add in the cherry tomatoes and cook for 5-10 minutes.
 Add in the chilli flakes and mix in the pasta.
 Add basil, thyme and crushed pepper and mix.
 Mix in the grated cheese and season with olive oil and turn off the flame.
Adapted from Nimi's Culinary Ventures
Adapted from Nimi's Culinary Ventures
Nimi's Culinary Ventures https://www.nimisrecipes.com/
A homemaker who fell head over heels in love with food -an award-winning cookbook author, food blogger, award-winning culinary demonstrator