India being a country with remarkable diversity has always been the abode to a rich culinary heritage .As a child I always fancied our motherland not sure if it was of me being born and brought up outside India . The vacations were always days that I would wait for our trips to India . Indian cuisine in itself is so vast that you can never get tired exploring .The huge regional diversities from states , to borders to homes is just unbelievable .
With this new post I would also like to share the officially launch my you tube channel "Nimi's Recipes ".This is an attempt to give a breath of life to some of the recipes that I have loved trying ..Hoping to have your support !!
The recipe that I wanted to introduce today is a Sindhi bread -"Koki". This Sindhi breakfast is a really good combination with green chutney .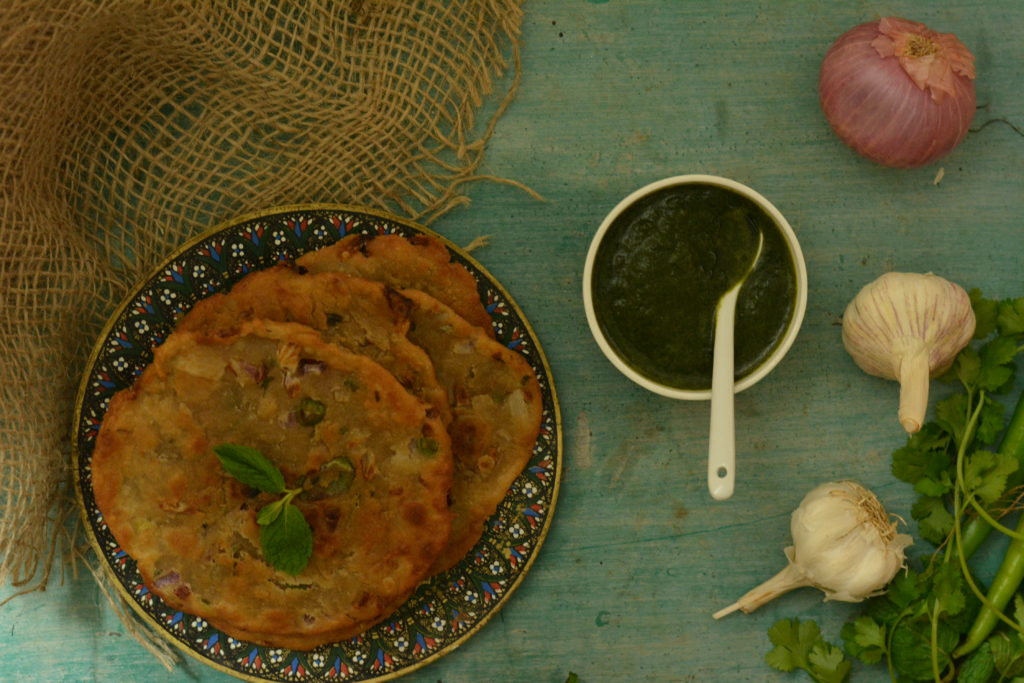 Koki Roti
2017-05-09 23:21:40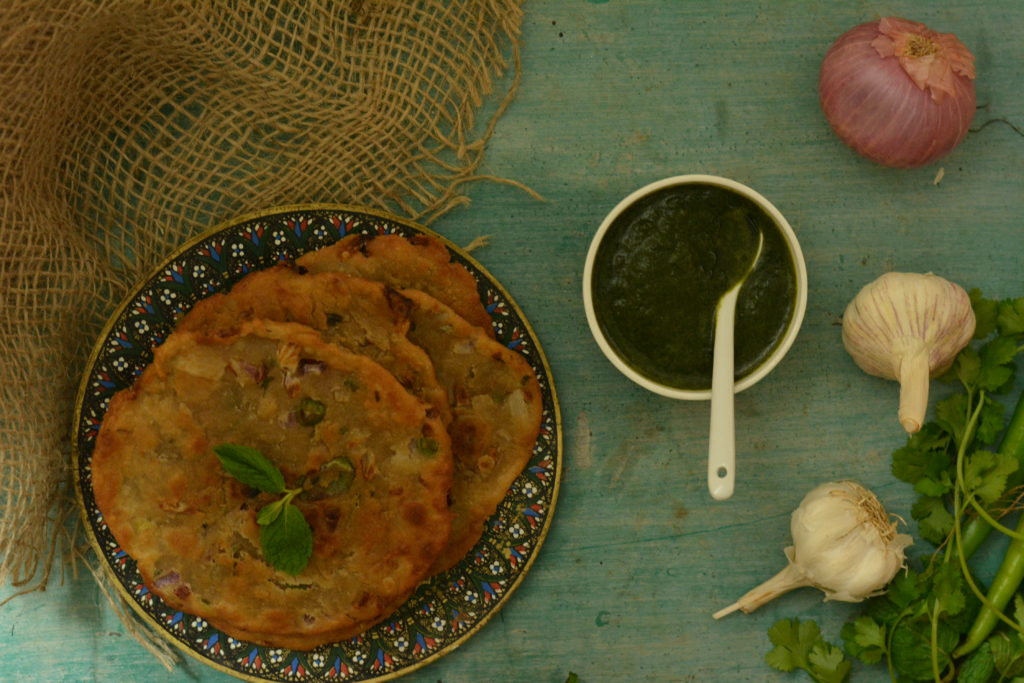 Nutrition Facts
Amount Per Serving
* Percent Daily Values are based on a 2,000 calorie diet. Your Daily Values may be higher or lower depending on your calorie needs.
Ingredients
4 cups whole wheat flour
2 large onions chopped
4 green chilies chopped
3 tbsp fresh coriander leaves finely chopped
2 tsps cumin seeds
2 tsps pomegranate seeds
Salt to taste
Oil for shallow frying
Instructions
In a bowl mix all ingredients except for oil and add water to knead it into a firm dough .Cover the bwl and set aside for about 10-15 minutes .
Divide the prepared dough into small balls and shape into thick flat patty .Place patties on a warm griddle and roast both sides on a very low heat .Roll these patties into slightly thick round discs and shallow fry in oil , turning to cook both sides.Serve the koki roti with green chutney .
Nimi's Culinary Ventures https://www.nimisrecipes.com/
A homemaker who fell head over heels in love with food -an award-winning cookbook author, food blogger, award-winning culinary demonstrator
It's strange how you meet up with new people every day in your life .There are moments when you feel that you are at the verge of existence but its inspiring how a total stranger can create a new character in your life …Its a similar kind of experience that I had travelling for the research of my new books.Its pretty much amazing to see that there are people in the villages who love what they do in their life despite facing day to day crisis.
Dal pakwan has always been one of the highlight recipes from my recipe diary .Its traditionally a very famous Sindhi breakfast .Recipes have always been a fascination and their collections a hobby .May be I might have got that from my mother .During school days I fancied clipping out all the recipes that had fancy photos.Its crazy how I used to stick them up in a diary and try to try them out on weekends.My kids are the ones who have taken up those crazes now all they would love to do on a holiday is to cook something of their own .I guess I have two budding foodies all set to conquer my kitchen …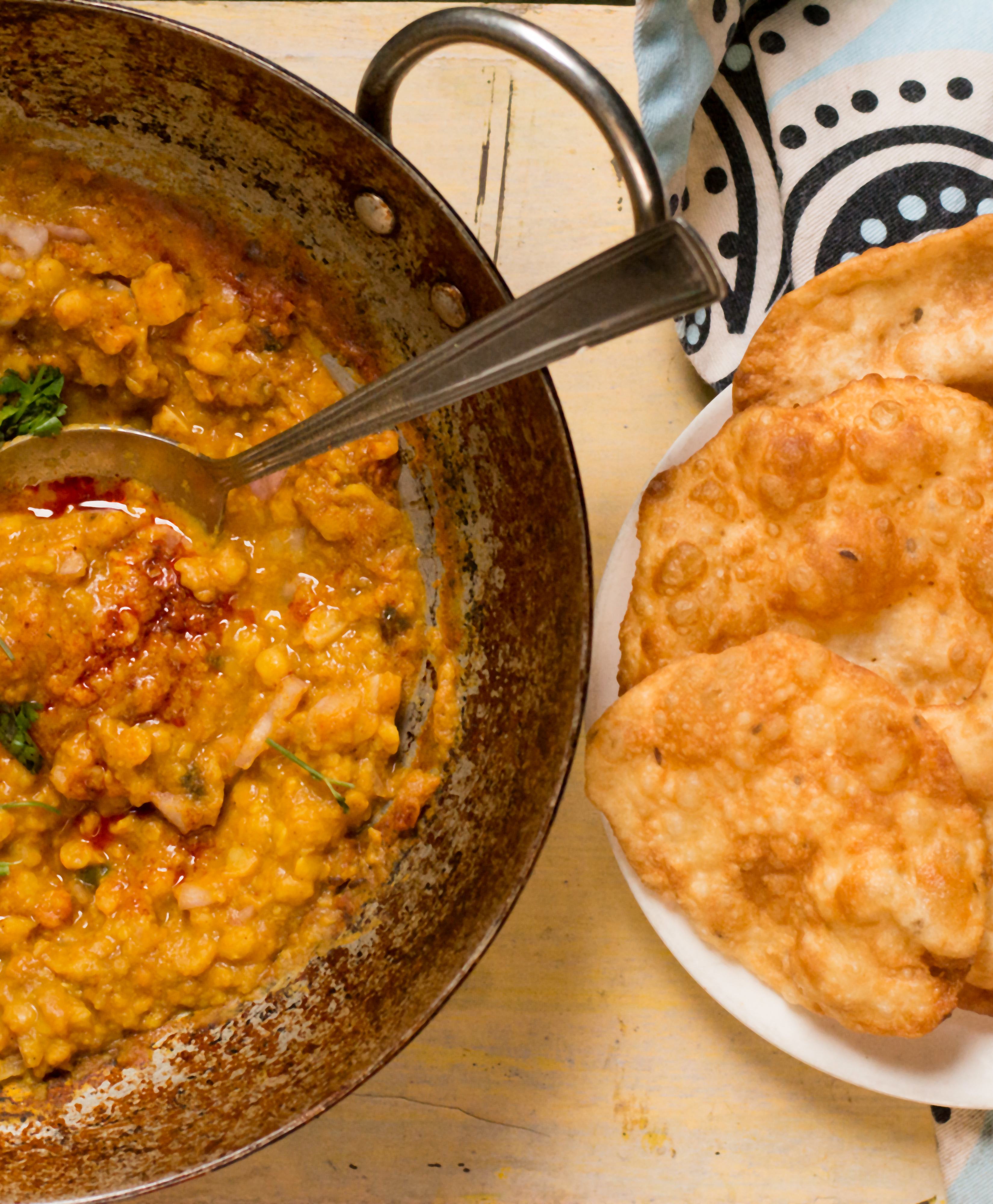 Dal Pakwan
2017-06-05 12:58:01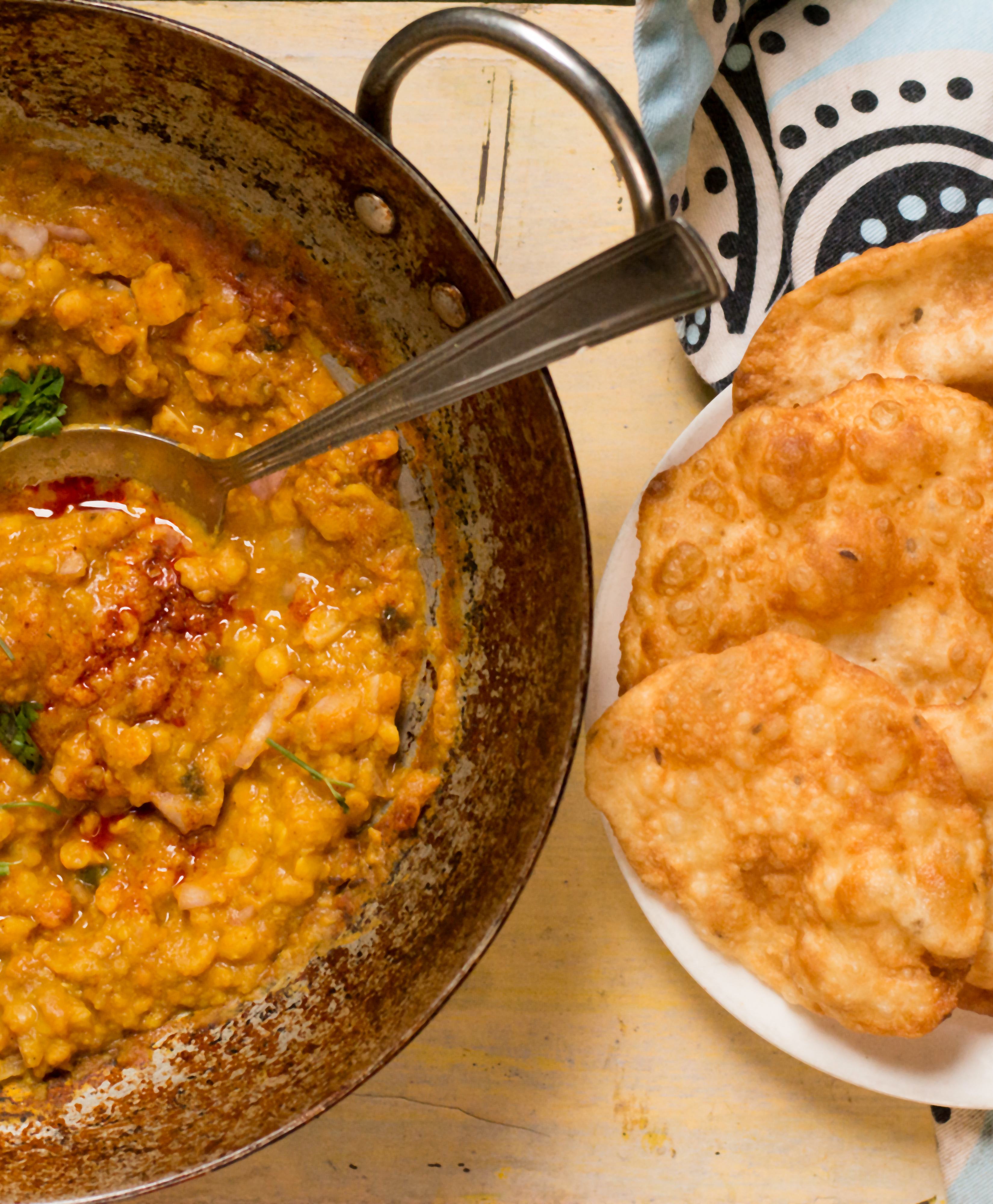 Nutrition Facts
Amount Per Serving
* Percent Daily Values are based on a 2,000 calorie diet. Your Daily Values may be higher or lower depending on your calorie needs.
Ingredients
1/2 cup of chana dal /chick pea lentils soaked for 30 mins
1/2 tsp of turmeric powder
1tbsp of oil
1/2 tsp of dry mango powder
3-4 green chillies chopped
1/2 tsp of red chilli powder
1/2 tsp of cumin seeds
1 tbsp of onion finely chopped
1 tsp of tamarind extract
coriander leaves
salt to taste
For Pakwan
1 cup of All purpose flour
1/2 tsp of cumin seeds
1tsp of oil
Salt to taste
oil for deep frying
Instructions
Wash and pressure cook the lentils with turmeric powder, water and salt to taste for about 5-6 whistles.Once cooked slightly mash the lentils with a wooden spoon . Heat oil in a wok , fry cumin seeds and green chillies .Add in chilli powder and dry mango powder .Make sure that you stir and keep it on low flame so that you are not burning the powders. Stir in the cooked lentils and turn off the flame .Garnish with chopped onions and coriander leaves.
For the pakwans, mix salt , flour , cumin seedsin a bowl .Pour in water slowly and knead it into a dough .You can also add a teaspoon of oil to the dough to smoothen out the dough .Let the dough sit for about 10-15 minutes.Divide the dough into balls and roll each ball into discs.Prick with a fork on the rolled out dough . Heat oil in a wok and deep fry the pakwans till they are golden and crisp.
Serve warm with dal .
Nimi's Culinary Ventures https://www.nimisrecipes.com/
A homemaker who fell head over heels in love with food -an award-winning cookbook author, food blogger, award-winning culinary demonstrator